BerSerk
Постоянный участник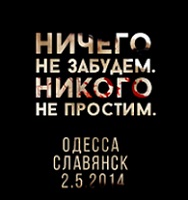 Зарегистрирован: 05.10.2009
Сообщения: 3974

Добавлено: Чт Июн 13, 2013 8:45 pm

Заголовок сообщения: The Rise - проект дДНК

---

The Rise

- новое, масштабное исследование юга Скандинавии времен бронзы, с привлечением образцов с территории Польши и Германии.
http://the-rise.se/



Цитата:
1.

Several hundred south Scandinavian and central European (German and Polish)

skeletons from the
3rd and 2nd millennium will be pre-screened for appropriate DNA survival and quality, in order to
generate a test dataset. Based on previous result, combined with new techniques that significantly
enhance success rates, we anticipate subsequently genotyping between 100 and 150 samples for both mitochondrial (complete mtDNA genomes), Y chromosome and autosomal DNA (15,000
informative SNPs).
This data will be compared against both published and unpublished ancient datasets and with
modern datasets, in order to establish the geographical location and possible origin of primarily the
new Corded Ware (CW), Single Grave (SG) and Battle Axe (BA) culture groups of the early 3rd
millennium BC, but also of later Bronze Age groups of the same regions. The CW, SG and BA cultures
are candidates for some major migrations that introduced a completely new social organization, and
possibly Indo-European languages, that persisted into the Bronze Age. Did they have a steppe origin,
a Nordic origin, a Polish/central European or a mixed origin? Did the later Bronze Age people of
Scandinavia share genetic relations with these groups? The ancient DNA data will contribute to
resolving this.
2. Using the data generated above, we will be able to investigate the kinship of skeletons within
barrows and burials, in order to document whether they were family barrows, and whether some
individuals were foreigners.
3. The complete nuclear genome sequence will be generated from hair sampled from one of the
most well preserved skeletons – in particular that of an oak coffin burial of Jutland from 1400 BC.
Recent technical developments published out of the Copenhagen group have demonstrated that not
only is this feasible, but that such data can provide fine scale details about ancient humans –
including resolving sample genetic origins to unprecedented detail, but also incidentally offer insights
into functionally important genetic traits of the ancient people.


http://www.the-rise.se/pdfrise/Humanmobility.pdf

autosomal DNA - свершилось, наконец-то.


Возможно уже на днях станут известны некоторые перспективы и результаты проекта.
Абстракт из доклада группы для, намеченной на 14-15.06.2013 в английском Брадфорде, конференции "2013 EUROPA conference: The rise of Bronze Age society: new results from science and archaeology":


Цитата:

Profiling the entire genomes of ancient Europeans - a pipe dream or a wonderful challenge?


Morten E. Allentoft
Centre for GeoGenetics, Natural History Museum, University of Copenhagen

"The Rise" is an ERC funded project of Early European Bronze Age (2000-3000 BC). While including a range of scientific disciplines, it also represents what is arguably the largest DNA study of ancient human populations to date.

The aim is to generate genome-wide data from hundreds of individuals to obtain a high resolution genetic image of the mobility and origin of early Europeans.

It is still early days in terms of population genetic analyses, but the many hundred millions of DNA sequences generated so far has provided signficant insights into DNA preservation and degradation. This information can assist in defining the genomic potential in "The "Rise" and future projects with similar aims. In the light of these results, I will discuss what is required to take European archaeo-genetics past the traditional mitochondrial haplogroup analyses, and into the era of high-resolution genomics. Is it all just a pipe dream?


http://www.prehistoricsociety.org/events/event/the_rise_of_bronze_age_society_new_results_from_science_and_archaeology/


Еще более амбициозный проект:

The Genomic History of Denmark




Цитата:
We propose to:

1.

Showcase Denmark as the first country in the World to map its evolutionary, demographic, and health histories (from the earliest settlers to modern times) using cutting-edge molecular methods





2. Interpret the findings in relation to past environmental changes, and archaeological and cultural historical records



3. Use the results to understand the background for the current genetic composition and state of health of the Danish population

4. Investigate the perception by which molecular work on modern and ancient human material is reflected in Danish law, and address the challenges that such works impose on the individual's right to anonymity

5. Investigate the impact that knowledge of our genomic history may have on our personal and collective self-understanding. We are taking our point of departure in five periods of significant development as judged from an archaeological and cultural perspective (that is currently defining most of Danish and European human histories). These findings reflect back on the archaeological point of departure shedding new light on some of its fundamental hypotheses.


http://geogenetics.ku.dk/latest-news/genetic-history/

Настало время замечательных историй, так что, ждем-с.
Zhenyaquig




Зарегистрирован: 29.11.2015
Сообщения: 3
Откуда: Россия
Добавлено: Ср Мар 02, 2016 9:12 pm

Заголовок сообщения: The Rise проект дДНК

---

Здравствуйте все, нужна книга за авторством P.S. Atiyah «The Rise and Fall of Freedom of Contract». Есть ли у кого в наличии электронная версия?