Nicola_Canadian
Модератор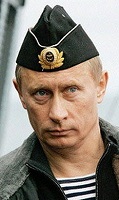 Зарегистрирован: 08.01.2008
Сообщения: 13663

Добавлено: Ср Апр 08, 2009 10:32 am

Заголовок сообщения: Gweilo

---

Gwailo (鬼佬; Jyutping: gwai2 lou2; Cantonese pronounced [kwɐ̌ɪ lə̌ʊ]; sometimes also spelt Gweilo) is a Cantonese term for Caucasians, and has a long history of racially deprecatory use.[1] It has since become a socially accepted, if somewhat familiar, term for Caucasian men.[citation needed] This view is taken by most of the local population in Hong Kong, but many Caucasians residing in Hong Kong remain uncomfortable with the term.[citation needed] That being said, some "gweilos" take to the term kindly as they understand it is used affectionately at the appropriate occasions.[citation needed]
Contents [hide]
1 Etymology and history
2 Usage
3 Variations
4 Cultural reference
5 Related terms
6 See also
7 References
[edit]Etymology and history

Gwai Lo (鬼佬) literally means "ghost man"[2]. The term is often translated into English as foreign devil. The term arose when the first group of Europeans appeared in China as they were associated with barbarians due to their behavior.[3] For more than 4000 years, Chinese people had the image of its borders continuously breached by uncivilized tribes given to mayhem and destruction. Hence foreigners were referred to as foreign devils.[3] Historically in Southern parts of China, the term ghost fellow (鬼佬) was used. In Northern parts of China, the term (Western) ocean ghost ((西)洋鬼子) was used, Europe being West of China.[3]
[edit]Usage

Nowadays, some Hong Kong residents often refer to Caucasians and other people by their race. This is in sharp contrast to the remainder of the People's Republic of China, including the Cantonese-speaking south, where foreigners are most commonly referred to as "foreign friends" (waiguo pengyou 外國朋友) or "good old foreigner" (lao wai 老外). The character "lao" (老) is the same character use in "good old friend" (老友).
The term gwei (鬼) in gweilo (鬼佬) is an adjective that can be used to express hate and deprecation, an example being the local's expression of their hatred towards the Japanese during their occupation of Hong Kong in WWII with the same gwei (鬼). It conveys a general bad and negative feeling and is a somewhat obsolete and archaic/old-fashioned term nowadays and other more modern terms have largely replaced gwei (鬼) for similarly negative meanings.
The pejorative sense of gweilo (鬼佬) can be specified when the term is prefaced by the adjective sei (死, jyutping: sei2, meaning dead or damned); sei gweilo (死鬼佬), literally means "dead ghost man," thus means a bad "gweilo," or a bad Caucasian. "Sei" (死) is also commonly added to other terms in order to describe the person or people being referred to as "bad", such as "sei lo" (死佬), meaning literally "dead man" or "bad guy" and "sei chai lo" (死差佬), literally "dead policeman" or "bad policeman". Chinese people also can call each other "Sei gwei" (死鬼), literally meaning "dead ghost", but refers to a bad person also. Though it should be noted more often than not it is applied affectionately, similar to "Hey bitch!" in English when used affectionately. The character gwei (鬼) itself can have negative connotations, even without the word sei (死), for example when it was attached to the Japanese military in the term "Guizi Bing" (鬼子兵) during their massacre of what some have estimated to be upwards to 30 million Chinese during World War II. However, the same term can also be applied derogatorily to any foreign military which was an enemy to China.
While "gwailo" is commonly used by some Cantonese speakers in informal speech, the more polite alternative sai yan (西人; jyutping: sai1 jan4, literally: "western person") is now used.[4]
The term is often considered racist by non-Cantonese people.[5] Many Cantonese speakers, however, frequently use the term to refer to white people and westerners in general and they consider the term non-derogatory, which some members of the Caucasian community resent.[6]. On the other hand, some Caucasian members of the Hong Kong community embrace the term, treating it as an affectionate designation and a colloquial slang with nuances understood after prolong exposure to the local culture, which can be deemed offensive at face value. The term lo (佬) when used in other situations are generally quaint as it is a term mostly fallen out of use and the intentional use of it carries a certain comical sense.
[edit]Variations

Gweilo is the most generic term, but variations include:[4]
To refer specifically to non-Chinese women: gweipor (鬼婆; jyutping: gwai2 po4, literally: "ghost woman") which is also often spelt "gwai-poh" (it should be noted that "poh" implies the person is old)
To refer specifically to non-Chinese boys: gweizai (鬼仔; jyutping: gwai2 zai2, literally: "ghost boy")
To refer specifically to non-Chinese girls: gweimui (鬼妹; jyutping: gwai2 mui1, literally: "ghost younger-sister")
Due to its widespread use, the term gwei, which means ghost, has taken on the general meaning of "foreigner" and can refer to the European races. Indians, Filipinos, Indonesians, African and other races have their own separate racial terms that are used for them instead of gweilo. The following variants of the term are considered racist because they are specific to a group of people based on their racial characteristic:
To refer to a white foreigner: bakgwei (白鬼; jyutping: baak6 gwai2, literally: "white ghost")
To refer to a black foreigner: hakgwei (黑鬼; jyutping: haak1 gwai2, literally: "black ghost")
[edit]Cultural reference

In 1999, CFMT-TV in Toronto had a cooking show named Gwai Lo Cooking. It featured a Cantonese-speaking European chef as the host, who was also the show's producer and the person who named the show. In response to some complaints, the Canadian Broadcast Standards Council ruled [7] that
... While historically, "gwai lo" may have been used by Chinese people as a racist remark concerning foreigners, particularly European Westerners, the persons consulted by the Council indicate that it has since lost much of its racist overtone. The Council finds that the expression has also lost most of its religious meaning, so that "foreign devil" no longer carries the theological significance it once did. Based on its research, the Council understands that the expression has gone from being considered offensive to, at worst, merely "impolite".
According to CFMT-TV, "Gwei Lo" was used as "a self-deprecating term of endearment".[8] Others, however, particularly foreigners living in Hong Kong, and non-Chinese subjected to the term in Vancouver, find it to be demeaning and/or racist. However, it is also used by some non-Chinese (sometimes jocularly) to address themselves in the context of experiencing discrimination by Chinese towards them.
Use of the term "gwei" to refer to Westerners is frequently referenced in Maxine Hong Kingston's The Woman Warrior.
In the film Balls of Fury Randy Daytona is often referred to as a gweilo as he is the only Caucasian player in the school.
[edit]Related terms



A Boxer Rebellion pamphlet, circa 1899, that refers to foreigners as guizi.
In Mandarin, guizi (Chinese: 鬼子; pinyin: guǐzi) is a similar term to gweilo. Guizi, however, can be used to refer to either the Japanese (specifically, 日本鬼子 rìběn guǐzi "Japanese ghost" or 東洋鬼子 dōngyáng guǐzi "east ocean ghost") or Europeans (洋鬼子 yáng guǐzi "foreign ghost"). Laowai (老外 lǎowài "old foreigner" or "old outsider") is a word usually used for Europeans, and is a less pejorative term in Mandarin than guizi. Also, cf. Ang Mo (Chinese: 紅毛; pinyin: hóng máo; POJ: âng-mo) meaning 'red hair' (Hokkien) .

http://en.wikipedia.org/wiki/Gweilo
_________________
Сильный гнев мудреца и война храбреца испытает...

А больную кровь да в лесу людском чуять русичу был отцов наказ...